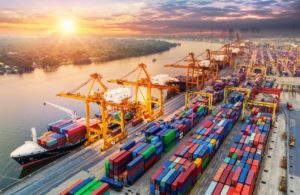 Our Approach
Monsoon Imports business model is characterized by three core attributes: Affordable, Responsive, High-Quality.
Affordable
Monsoon offers the greatest product variety in the marketplace straight from the mines. We import several containers per year and manage an inventory of over 1 million square feet natural stone countertops and tile (granite, marble, travertine, slate, limestone, quartzite, and sandstone)
We source the globe for its products, and through our 3 distribution centers across the US, we deliver them when, where, and how our customers need them. Our state-of-the-art information system accurately forecasts customer demand and manages inventory levels to ensure that all products and services are provided on time
Responsive
We are fully committed to the success of our partners throughout the value chain. Every day, we bring a service attitude to work, looking for new ways to improve upon our customer support. Our ongoing programs include complimentary training for salespeople, merchandising and display programs, marketing materials, and hands-on customer service.
Affordable
Our unique business model, strong partnerships and buying power allow us to provide high- quality, reasonably priced products to the entire market. The result is value at every price point – even for people who previously thought they couldn't afford beautiful, trend forward surfaces.
Monsoon is a proud member of  the National Minority Supplier Development Council (NMSDC)
Our Story
Every business has a beginning, we started as an importer for raw goods
Meet the Team
We have a strong team of Business professionals who are enthusiastic about what we do.
Rahi Raj
Founder & CEO
Vidhya R
CFO
Reggie Evans
Director of Sales